A baby registry lets you list the items they'd like to have for your baby. Without a baby registry, you may receive several of the same gifts (or items you don't need) from well-meaning guests at a baby shower.
Your friends, relatives, co-workers, and baby shower guests can check your online baby registry to see what items you need, and they'll choose from those items when shopping for gifts. Registries reduce the chances of duplicate gifts or products that are not your style.
The best baby registry lets you choose a variety of products, from practical items like diapers to quilted Burberry coats for infants. Traditionally, baby showers are held four to eight weeks before you're projected to give birth. You should complete your registry by the sixth month of your pregnancy.
Typically, mothers indicate the registry when sending baby shower invites. The best baby registry is now available online, although you'll find registries at retail stores. You'll use a scanner to scan in information about physical products you choose at a retail store.
Tips for Setting Up a Baby Registry
Setting up a registry for baby gifts is fun, and you can do it at a retail store, online, or both. Here are some tips for compiling your registry and receiving all the items you need for your bundle of joy.
Register at more than one website. It may seem like Amazon or Target may have everything you could need, but specialty stores or small sites may have colorful or unique items. Target may have diapers and pacifiers, but a designer boutique may have trendy onesies to make your baby look extra adorable.
You'll also want to see and feel certain items in person. It's important to know that the fabric against your newborn's skin is soft and natural, and an online description can't give you all the information you need. It's always best to determine the safety and sturdiness of car seats and strollers in person instead of online.
You can always order online after checking similar items in person at a store. Read customer reviews of any baby product online before adding it to your registry. Avoid feeling pressured to add absolutely everything you might need to your registry. You can always go to the store or shop online for items you didn't receive at the baby shower after your baby is born.
Consider what your baby will need at six months, not merely as a newborn. Add high chairs, bath toys, and musical activity centers to your registry. Snowsuits, inflatable pool toys for babies, and other seasonal items are also desirable additions to a baby registry.
Include diapers, baby shampoo, and other practical items. Amazon, Target and most online registries carry small, everyday items as well as clothes, blankets, and toys. Gift certificates, maid services, or food delivery services are a few items most women don't think of adding to their registries, but they're perfectly acceptable gifts.
However, many guests will feel awkward giving you baby wipes or undershirts as shower gifts, so plan to buy most of the everyday, inexpensive items yourself after your baby arrives. Add both big-ticket and inexpensive items to your registry. Some of your baby shower guests will be able to afford expensive things, while others have more restricted budgets.
Don't limit yourself to all the usual baby items. Look for unusual presents for your baby, like lullaby music CDs, paintings or artwork for the nursery, or a daily baby journal so you can keep track of your child's progress. Register at Etsy and other online stores that don't specialize in items for babies. These websites often feature handmade or vintage items you'll love as much as your baby.
Research online and have fun compiling your list. Pinterest is a great place to find baby clothes, cribs and other items available from lesser-known web stores and individual sellers. (Bloomingdales and Nordstroms offer high-end baby clothes like birthday onesies and appliqué cardigans.)
Talk to other parents, think about what you need, and confer with your husband, wife, or co-parent about what's required for the registry. Don't dive into an online baby registry unprepared. You may end up with lots of cute rompers and footies for your baby and little else. Add a personal note under each gift request (if possible) to let guests know why you've chosen each item.
What are the Best Online Baby Registries?
The only way to genuinely understand what constitutes the best baby registry is to take a look at the most popular online baby registries and how they work. Here's an overview of three baby registries with lots of traffic – Amazon, Target, and Babylist.
Amazon.com
Amazon.com has the most extensive section of products online, including baby gifts. You'll find gliders, dressers, cribs, books, changing tables, clothes and more on Amazon. Moms-to-be who don't have time to check out several registries can use Amazon's Baby Registry to cover all their needs. Amazon even has a baby registry as part of the general Amazon app.
You can find the lowest prices for baby products on Amazon. Every product page lets you search for the best price for an item by comparing different sellers. You'll get extra savings and free shipping with your baby registry if you belong to Amazon Prime. ( Make sure your order is $$ or more if you don't have Prime, and you'll get free shipping.)
Amazon has a Universal Registry that lets you add baby items from other websites. Install the Universal Registry button on your browser to add products from Etsy, Target, or other sites. The items from other sites are automatically added to the ones you've chosen from Amazon.com. You can return items you've received for up to 90 days after delivery. You'll receive a credit, and the person who gave you the gift won't know you returned it.
Moms-to-be who sign up for the Amazon baby registry gets a completion discount. You'll get 10 percent off items your purchase from the registry up to 60 days before the baby comes and up to 180 days after the baby is born. (You'll get 15 percent off if you're a Prime member.)
The completion discount allows you to save on big items like strollers, cribs, and baby furniture until eight weeks before your due date.
That means you can save more significant items until your last trimester. Examples include the:
Go to the Amazon Baby Registry Page, click "Get Started" and follow the instructions to create and add to your registry.
Target.com
Image via Target Baby Registry Page
Target has reasonably priced baby products, from clothes and cribs to diapers and baby wipes. The online registry offers you access to all baby products provided by the chain, and several options, like group gifting and a checklist. You'll get a welcome kit after you create your registry. Go to your local Target store to pick up $$ worth of coupons and free samples.
Target has a universal registry so that you can add items from other websites. Click the Universal registry button, and a window will pop up that allows you to add quantity, color, and a note. The gift giver will need to buy the gift on the external site. You can manage your list from the Target site, including items on other sites.
Your friends and family members can pitch in to buy an expensive gift, like a stroller or crib. A gift giver puts down a certain amount towards the purchase. Other gift givers can contribute to the purchase of the product. A status bar shows visitors how much money is needed toward the total amount.
Two months before your due date, Target will mail you a 15 percent off, Completion Bonus coupon that's you can use for one or more orders on one day. The registry website will show you how many days you have until you receive this discount. Use the Checklist feature to make sure you have everything you need on your registry.
The list is divided into several categories. There's a tracker to let you know how much of the checklist you've added. https://www.target.com/gift-registry/baby-registryYou can return gift registry products for up to a year after the baby arrives. All returns must be unopened and in their original packaging to be returned.
There are close to 1900 Target stores in 49 stores, so your gift-givers have one or more stores close to them. Although stores are well-stocked, the website has a broader selection of products. Target has a baby registry phone app. Sign up for the registry at Target.com.
Babylist
Image via Babylist Registry Page
Babylist.com is the Pinterest of online baby registries. Add any item from any website – Amazon, Target, Etsy, IKEA, etc., and services for dog walking, babysitting services, or any service your family will need after the baby's born. Anyone who knows how to use Pinterest can use Babylist without a learning curve.
Add items from other websites to Babylist or choose products already on the Babylist site. Babylist has many things you won't find on Amazon or large retail store websites. You'll receive a free Hello Baby Box with samples and offers when you register on the website. The offers are for babies and Moms from many well-known brands. You'll get the Box after registering and adding three or more items to your list.
Pay a small shipping charge, and you'll get the Hello Baby Box. Babylist gives you a ten percent discount on registry items your shower attendees don't buy for you. You're eligible for the 10 percent discount for two months before your baby's due date. A redemption link that's valid for up to six months after your baby's born will appear on your registry page.
The redemption link and discount are good for items available on Babylist only, not for products from other sites. Babylist will help you compare prices by showing various options for the items you add to your list. You'll receive email alerts when prices change, when a product is no longer available, or when it becomes available.
Babylist's app lets you use your registry anywhere you can use your cellphone. You can search for a product and add it to your registry on vacation, work, or while you're out running errands. The app shows you the most popular items from Amazon, BabyGap, and other sites.
Add items from other sites to your list by clicking the "Add to Babylist" button. Add a Chrome browser extension to your laptop or desktop computer to quickly add items from other sites to your registry. Babylist offers non-material options like house cleaning help, maid service, meal delivery, specially made baby clothes, and other services you can't buy on Amazon or other websites.
You can even use a blank coupon and write in your own service request. Create a cash college fund, a diaper fund, or other funds for your baby. Your friends and family can contribute any amount toward these funds. Gift-givers can contribute to funds using a credit or debit card.
the funds into your bank account, and you'll see the money eight to nine days after the gift-giver makes the payment. You can link other baby registries you've started to your Babylist, or transfer them to your Babylist so you'll have everything in one place.
Additionally, at Babist, you have 90 days after purchase to return gifts. Go to the Babylist site and start your registry. You'll begin by choosing one of four options- pregnancy, still trying, adoption and surrogacy. Follow the prompts to create your account.
Other online baby registries you may want to check out are:
Walmart.com
Pottery Barn Kids
Buy Buy Baby
Crate & Kids
IKEA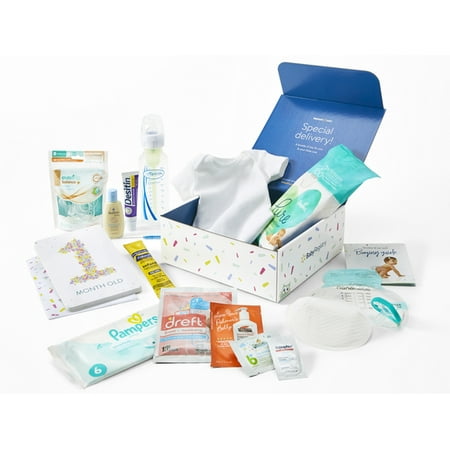 Conclusion
It's free to create a baby registry online, and apps and browser extensions make registries easy to use from anywhere. Registries reduce the headaches associated with duplicate or unneeded gifts. Most Moms to be can benefit from creating a baby registry.