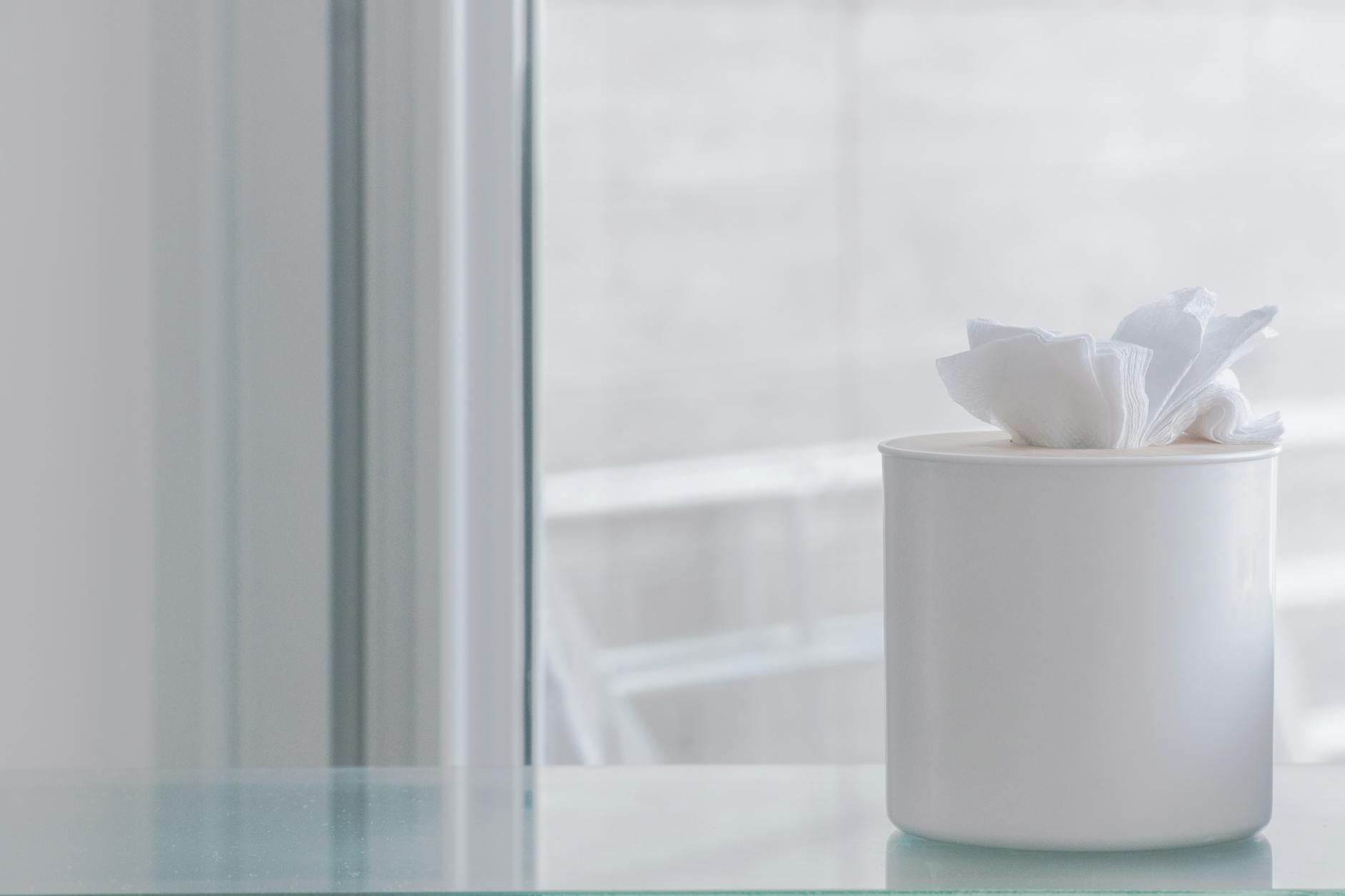 Baby wipes are a necessity for parents. They are the best way to clean up dirty diaper messes on babies, and they can be used to clean the dirty faces and hands of toddlers. Adults can even use them for quick clean ups or as an alternative to toilet paper.
While there are plenty of different types of baby wipes on the market, they aren't all the same. If you only use natural and organic products, you may be looking for some baby wipes that fit that category. Since babies have delicate and sensitive skin, many companies are making organic baby wipes. It's up to you to choose which ones are the best for your baby.
Comparison Table
How We Chose Our Top Picks
We know our readers want honest and accurate information about the products they buy. When it comes to products that are used on babies, there's a lot at stake. We create our lists based on research, data, and brand reputation. We consider the reviews of other customers and numerous other things including,
Budget
Durability
Ingredients
Environmental hazards
Fragrance
Size
Packaging
Effectiveness
Top 19 Organic and Natural Baby Wipes
You only want to use the best products on your baby or child. Organic and natural baby wipes don't contain harsh chemicals and are safe to use on the delicate skin of babies of all ages. Here are 19 of the best natural baby wipes on the market.
WaterWipes Baby Wipes
WaterWipes are perfect for babies and children with sensitive skin. It's also great for babies who suffer from breakouts or even eczema. The wipes even received the National Eczema Association of America Seal of Acceptance. They also received the 2017 Family Choice Award and the 2017 Top Choice of the Year Maternity Magazine Award.
The wipes only contain water and a small amount of fruit extract, making them close to homemade baby wipes. The natural ingredients won't aggravate the skin or cause any skin reactions. They are marketed as baby wipes, but can also be used by adults.
Aleva Naturals
These wipes are all natural and while they are a little more expensive than some other wipes on the market, but they contain all natural ingredients. They are also very strong and are made of bamboo. That means you don't have to worry about the wipes ripping when you use them on tough diaper messes. Aleva Natural wipes don't contain any parabens, phenoxyethanol, chlorine, or dyes.
They do include plant-based ingredients such as aloe vera, chamomile, green tea extract, plus lavender, lemon, and tea tree oil. They do have a strong odor, but they are safe for all skin types.
Pampers Sensitive
Pampers is a trusted name in baby products, and their wipes are perfect for a baby's sensitive skin. They don't contain any perfumes which can sometimes cause skin problems. They are soft, but durable and are able to clean up even the worst messes.
While they aren't entirely organic or all natural, they do contain a lot of hypoallergenic ingredients that won't harm a baby's skin. They are also affordable and get the job done. There's no need to order them online or subscribe to any services to get them either, you can find them on the shelves of almost any store.
Amazon Elements Wipes
These wipes are budget-friendly and durable. They last a long time, and you don't need to use a lot of them to get the job done. They contain natural ingredients such as purified water, cucumber, aloe, and green tea oil. You can choose to have them automatically delivered by Amazon, so you don' t have to worry about running out. These wipes are good for people and babies with sensitive skin.
They don't contain any chemical irritants, including alcohol, dye, parabens, and phthalates. They have a nice texture that allows them to remove messes easily, but they are also soft so they won't feel rough on a baby's skin.
Babyganics Wipes
Babyganics wipes are soft but durable. They contain chamomile, which is great for soothing dry skin or diaper rash. The wipes come in small packages, so you can easily toss them in a diaper bag or even keep them in your car. They don't contain any harsh chemicals and are made of plant-based ingredients.
You can expect to find ingredients like tomatoes, sunflowers, cranberry, black cumin, and red raspberry listed on the packaging. The wipes have been tested by pediatricians and dermatologist and found to be non-allergenic. They don't feel rough and are gentle on the skin. There is no overpowering smell on them either.
Natracare Organic
These wipes are completely organic. They contain apricot, linden, and chamomile essential oils, which all have soothing effects. They are biodegradable, so you can feel good about using them. The wipes aren't tested on animals and do not contain any animal products, so they are perfect for vegans.
They come in a resealable package, and the packages are relatively small. They are portable and can easily fit into a diaper bag or even a stroller. They are a little more expensive than other brands, and you don't get as many for your money.
Pampers Natural
Pampers Natural wipes are perfect for newborns because they are soft and gentle. They are large and can cover your entire hand. This comes in handy for new parents who are dealing with messy diaper disasters.
They are also gentle enough to be used on a baby's face. The wipes have no scent and are hypoallergenic. They also have an aloe lotion applied to them, so they soothe the skin and can help diaper rashes.
Pampers Fresh Wipes
The wipes are durable and have a special texture that allows them to pull up moisture and just about anything else parents have to deal with. They are durable and strong, so they aren't likely to rip in the middle of a diaper change.
They contain lotion and are light scented. They are hypoallergenic and won't cause rashes or chapped skin. They come in large packs that contain over 500 wipes each, making them a great value. They also fit into Pampers refillable tub, but they don't come with one.
Huggies Simply Clean
Huggies Simply Clean wipes are fragrance-free and work great on mess bottoms or messy faces. They are strong and durable, but also soft and gentle to the touch. They are dermatologist tested and do not contain any alcohol or parabens.
They come in a convenient soft package with a plastic flip top that allows for easy access. They don't automatically feed through the top, so you will still need to use both hands to get the wipes out. They aren't likely to rip or tear and they don't leave behind any residue.
Caboo Tree-Free Bamboo Baby Wipes
Caboo baby wipes are not tree-based, which means they are better for the environment. They are biodegradable and can actually break down in less than a month. The plastic packaging is also recyclable.
They are soft and gentle to the touch, but they are more than capable of handling even serious diaper blowouts. They don't contain any harsh ingredients and are safe for all skin types. They can even be used on newborns.
Joonya Eco Wipes
Joonya Eco Wipes are natural wipes that are biodegradable. They don't contain any alcohol, chlorine, petrochemicals, formaldehyde, parabens, and phenols. They made from plant-based fibers and are soft and comfortable. They don't rip or tear easily, and just a couple can handle even the messiest of diapers.
They won't irritate the skin and can even help soothe diaper rashes. Even the packaging is recyclable. They are a little expensive, but parents who want to use environmentally safe products won't mind paying a little extra for some peace of mind.
Bambo Nature Tidy Bottoms Baby Wipes
These wipes are all natural. They are thick and have a good texture that helps to make cleanup a lot easier. They are also soft and gentle to touch so that they won't harm a baby's sensitive skin. They are hypoallergenic and do not contain any chemicals or toxic ingredients.
They are free of chlorine, perfumes, parabens, dyes, and optical brighteners. They are eco-friendly and come in small packages that make them a nice portable option.
Seventh Generation Thick & soft Free and Clear Baby Wipes
These organic baby wipes have a large following, and many parents swear by them. They are thick and can absorb liquids and other messes. The texture is nice because it allows the wipe to cling to the mess and easily remove it.
The wipes are environmentally friendly and are soft for babies with delicate skin. They are affordable, and you get over 700 in each package. That's a lot of diapers. The packaging is soft plastic and can be recycled. They are alcohol-free, parabens free and phenoxyethanol free.
Huggies Natural Care Baby Wipes
Huggies is a name most parents trust when it comes to baby products. Their Natural Care wipes are a solid product with plenty to offer. The wipes are strong and won't' tear easily and are also soft and gentle. The wipes can be put in a sealable container to keep them moist.
They contain natural ingredients like aloe and Vitamin E that soothe diaper rashes and sore skin. They are unscented and hypoallergenic too. They are available in most department stores and online.
Burt's Bees Baby Bee Chlorine-Free Wipes
Burt's Bees is known for creating natural products. They are similar to fabric and are soft for sensitive skin. They are fragrance-free and chlorine free. They contain soothing ingredients like vitamin E and aloe and have even been tested by pediatricians.
They are durable, and the strong fibers hold up even while cleaning up the worst messes. The essential oils in the wipes help create a moisture barrier that can prevent rashes. They come in small packages that are great to stuff in diaper bags or glove boxes.
Earth's Best Chlorine-Free Wipes
These wipes are natural and durable. They will get the job done, and you get a lot of them for your money. Each package contains 72 wipes, and each box contains 12 packs. They are unscented and alcohol-free.
They won't cause allergic reactions or irritate the skin. They are even safe to use on babies with diaper rashes. They are very soft and feel like fabric cloth. They don't tear easily, and they have a texture that allows them to clean up messes easily.
Jackson Reece Herbal and Biodegradable Wipes
These wipes are made of wood pulp. Not only is the ingredient interesting and unique, but it's also sustainable. They are available in unscented or scented, and the scented variety contains essential oils. The wipes are large, so they cover the entire hand.
The size makes diaper changing much easier and means you use fewer wipes each time. They are damp and do not contain any harsh chemicals. They are made in the UK but can be found online. They are a little expensive, but parents of babies with sensitive skin say that they are the best.
Bum Boosa Baby Wipes
Bum Boosa Baby wipes are biodegradable and all natural. They are made from bamboo, so they are strong and durable. Their durability doesn't affect their comfort though, and they are soft and gentle to the touch.
These wipes do contain citric acid, which can irritate the skin of some babies, especially newborns or those with allergies. If you find that you love these wipes, you can even buy them in bulk online. They are slightly more expensive than some other wipes that are just as good.
Honest Wipes
The Honest Company is known for making products that are safe to use on babies and children and include natural ingredients. These wipes perform well and can help parents deal with diaper blowout and severe leaks.
They are somewhat expensive, but because they are natural, many parents say they are worth the extra money. They are soft to touch and gentle enough for babies with sensitive skin. They come in a soft container with a plastic flip top that makes it easy to grab each wipe as you need it.
What To Consider When Buying Baby Wipes
You want to be careful what products you use on your baby's sensitive skin. Baby wipes are something you will keep on hand at home, in the car, and even in your child's diaper bag. You will use them a lot more often than you think. If you are having a hard time choosing which wipes are right for your baby, take these things into consideration.
Ingredients
You will be using baby wipes on your baby pretty often. You don't want to just put anything on their skin. Make sure you read the ingredients of any baby wipes you are considering. If you are looking for the best natural baby wipes, only choose ones that have organic or natural ingredients. If your baby has an allergy, avoid wipes that contain ingredients that could cause an allergic reaction or irritate the skin.
Texture
Baby wipes come in a variety of textures, but some are better than others. You might think a smooth texture will be gentle on the skin, but that's not always true. A wipe that had a texture that allows you to pick up more of the mess will also allow you to use fewer wipes. You want to choose a wipe that is gentle to touch but also gets the job done.
Fragrance
Fragrance is important to many parents. Some prefer that the wipes they use have a pleasant or clean aroma. Others prefer no scent. Some babies are allergic to the ingredients used to give wipes a fragrance.
Natural wipes often use essential oils to provide the wipes with a natural fragrance. If your baby seems to have a reaction to wipes with a fragrance switch to wipes that only use natural essential oils or have no fragrance at all.
Buyer's Guide
Choosing the right baby wipes for your baby can be difficult. There are a lot of things to consider, and as a parent, you want to choose the products that are safe for your child. Take your time and research the brands and products that interest you.
Check the ingredients list and try out several products before you settle for one. Parent go through a lot of diapers and wipes during the first couple of years of a child's life. It's worth taking the time to find the best natural baby wipes for your budget and family.
Featured image source: pexels