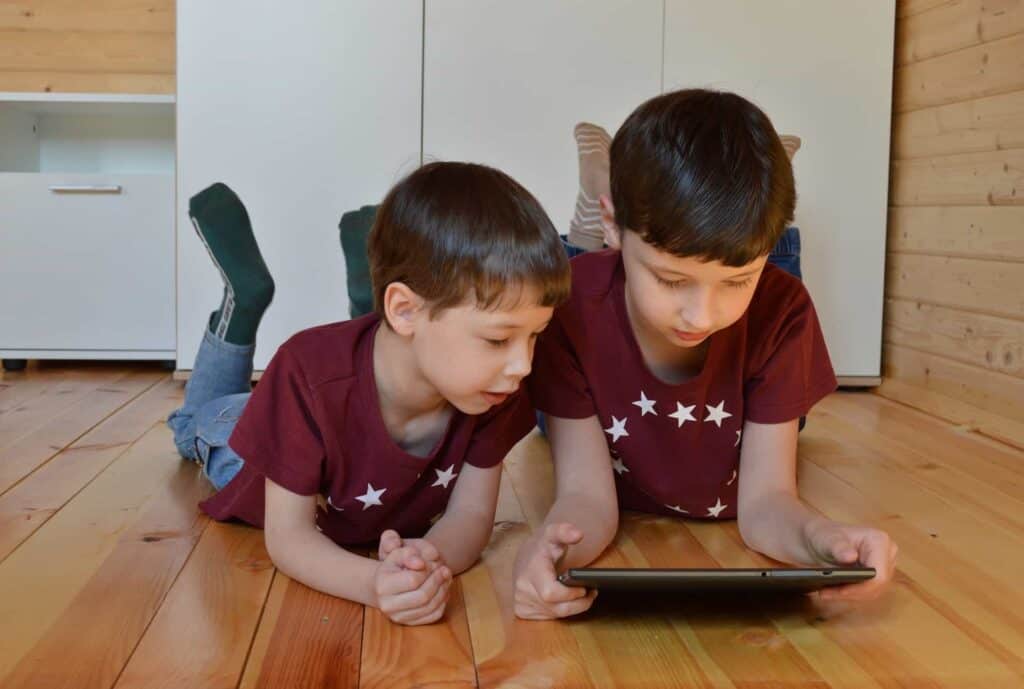 If you're trying to get a headstart on school, the LeapFrog Epic Academy Edition is a wonderful tool to get kids started.
LeapFrog has been coming out with learning tools for over 20 years now. They're continually coming up with new ways to bring a fun learning experience to your children.
LeapFrog Epic Academy Edition has so much to offer your kids, without overwhelming them. It's a learning adventure that your kids can truly enjoy.
Plus, this is one company that recognizes that children don't all learn the exact same way. LeapFrog toys and games inclusive enough for a variety of different types of learning.
All you have to do is determine whether this could be a valuable addition to your home!
What Is LeapFrog Epic Academy Edition?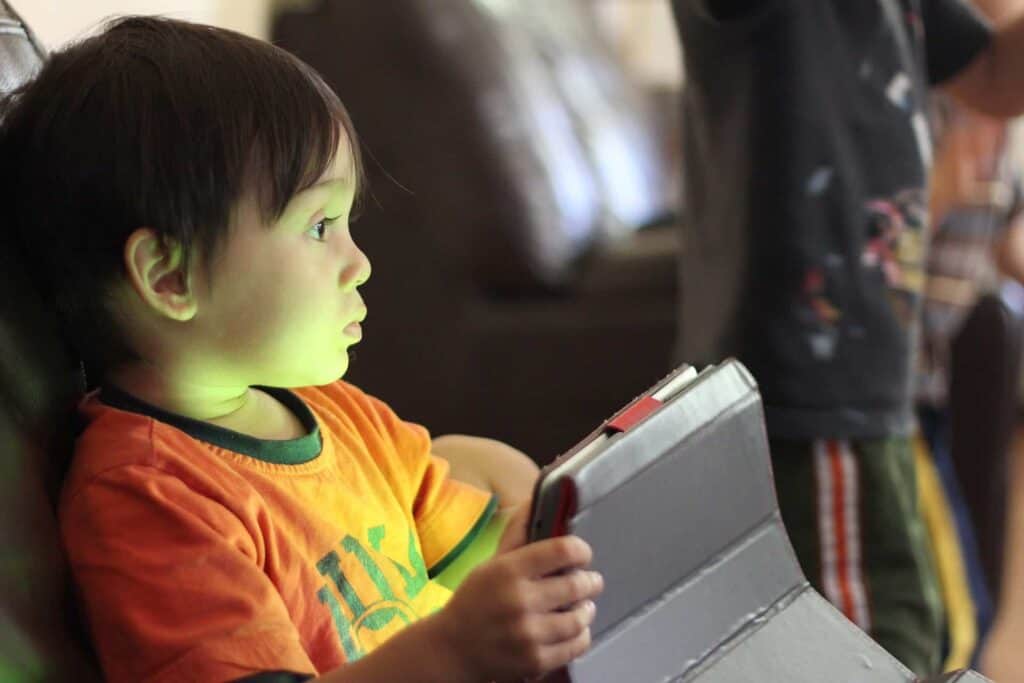 LeapFrog Epic Academy Edition is a tablet that your children can use for their LeapFrog Academy subscription. It has a plethora of games and puzzles that your children can use to learn math, reading, science, and much more.
It's meant to get them started with the building blocks of learning but in a fun way. Going to preschool and learning with classmates is fun, but that's not always an affordable option.
LeapFrog Academy will turn learning into a game and can be a much more affordable way to prepare for kindergarten. They can perfect the skills they need to start school, while you track their progress. They will be learning without even realizing it!
Not only will they be learning basic skills they will need for school, but they will also learn to navigate technology. Many parents want to avoid giving their kids tablets and other electronic devices. Unfortunately, it has become part of our world now and can be difficult to avoid entirely.
The LeapFrog Epic Academy Edition will at least give you a way to get them hooked on educational games. You can take advantage of technology to give them a valuable head start.
Related Read: The Top 10 Best Books for Toddlers
What you should know about the subscription service
The LeapFrog Academy subscription is available in a few options. By that, we mean that you can sign up to pay monthly, every six months, or yearly. By signing up for a yearly subscription, you can save a bunch of money in the long run.
LeapFrog Academy is ideal for children ages three to six. It's a fantastic way to prepare them for school. They can learn the basics and meet all the requirements before they jump into kindergarten.
The tablet: Everything you need in one place
There are a few different reasons why it's worth the money to get the tablet, rather than just the subscription. Although we will cover the subscription itself and other options you can utilize next.
The LeapFrog Epic Academy Edition tablet is like any other tablet. However, the major perk is the fact that it is made specifically for your child's convenience and safety. All the parental controls are in place, unlike a regular tablet.
For example, it already has a kid-friendly browser and you can set a timer for individual activities. Such as 30 minutes for videos and 30 minutes for educational games.
The tablet has 16GB of storage, with an expandable SD card port. As it is, you can store about 25 games on this device. Since this is an Android device, you can download games from the Google Play Store or Amazon App Store.
The LeapFrog Epic tablet is rechargeable. It doesn't have an incredibly long charge, it will only last around 6 hours. However, that isn't such a bad thing and is more than enough time for a long road trip or a sick day when they need to relax.
The tablet will come with about 20 games already downloaded. Plus you will get a free three-month trial of LeapFrog Academy with your purchase.
Keep in mind, the LeapFrog Epic Academy Edition tablet is not lightning fast. There are plenty of tablets on the market that are much faster, more advanced, and so on. That isn't the point of this one, it's merely supposed to be simple and easy to navigate for your child.
Is the app or tablet better?
If you can't afford the tablet or don't want another device, you can get the LeapFrog Academy app instead.
The app is the same thing. It has all the same educational tools and games, but can be used on any device you already own. That could be great if you already have a tablet for your kids and want to add LeapFrog Academy to the apps they can choose from.
However, you should keep in mind that it is probably best to limit them to use their own device. That's exactly why it's more convenient for them to use the LeapFrog Epic Academy Edition tablet.
Then you won't have to add parental controls to your own devices, other than a simple lock to keep them out. Parental controls can be such an obnoxious obstacle when you're trying to get work done on your own device.
That's precisely why many parents don't bother with controls. They tell themselves that their kids will only use devices while they're being supervised. Unfortunately, that turns into unmonitored kids having free reign of the internet pretty quickly.
So yes, the app is perfect if you have a device you would like to add it to. But it should really only be used on a device that is set up for your children's safety.
Everything You Need to Know About Leapfrog Epic Academy Edition
Now that you know more about the LeapFrog Epic Academy Edition tablet, we want to cover all the bases. That is, everything you can expect from this device, FAQs, and helpful tips for parents.
A helpful tool for preschool prep
Depending on where you live, your income, and other factors, preschool has the potential to be just as expensive as daycare. In some cases, it can be even more expensive. And that's a little alarming when you've looked into childcare prices.
The prices are positively astronomical.
Considering how much work it is to take care of kids, it is understandable that childcare would be expensive. However, that still doesn't make it easy for parents.
The LeapFrog Academy will help children with those basic building blocks for their entire education. It is designed for children ages three to six years old. It's a fabulous way to help them perfect the basics and prepare them for kindergarten.
Track your children's progress
One feature most parents fall in love with, is the ability to track their children's learning. You can have up to five different profiles on the device. That way each child is able to create their own character and you can track each child's development.
That will enable you to see where they are excelling and where they need help. You can also handpick activities for them if you know there is something you want them to work on.
Step-by-step learning
This tool is meant to track your children's learning and give them challenges as they advance. That way, they will always learn something new and won't get bored easily.
As we mentioned before, you will also be able to handpick games as well. The parental controls will help you guide them in the right direction. That way you can ensure that they are learning things that interest them.
That will keep them interested. And if they're getting stuck in any particular area, you will know where they need some extra help. The parental controls will let you know when to step in and help, and whether they're doing fine on their own.
Tools provided for their learning adventure
The LeapFrog Epic Academy Edition has tons of games, which will capture your kid's interest in a heartbeat. It also includes videos, puzzles, eBooks, music, and art. Each one of these tools will help them explore learning in different ways.
The games themselves are a fabulous tool for learning the basics. The other tools will help them put those skills to use and practice them until they perfect the individual skills.
For instance, the games will help them learn their letters. That will build them up to the point where they can read individual words. And then they can start putting sentences together.
And when they're worn out from games, they can always move on to educational videos or coloring pages.
Printable activities are also available, but you will need to log in to LeapFrog Academy on your PC to access them.
Tips for parents
The LeapFrog Epic Academy Edition is designed for your kids. So with very little practice, they will be able to navigate the tablet and all the games independently.
That also means they will be able to learn on their own. It's a great way to distract them with fun education while you do chores, or during long car rides.
However, you should spend time on their tablet with them whenever you have the chance. That way you can tell whether they understand what they're doing, or if they're just tapping away randomly.
Moreover, it's a great way for you to spend quality time with them. And it can help their learning process if you ask them to explain what they're doing.
FAQ
We have tried to cover as many features as we can on the LeapFrog Epic Academy Edition. However, you might still have a few questions and we're here to answer them.
How do you reset the LeapFrog Epic Academy Edition?
In a few simple steps, you can reset your tablet. This is handy if your kids grow out of their LeapFrog tablet and you want to pass it on to another kid.
It's just a matter of getting into the parental controls, selecting "device" and then selecting "device settings." From there, the option to reset will be in the "personal section."
For a step-by-step visual, watch the video below.
How can you bypass the password on the LeapFrog Epic Academy Edition?
If you need to bypass the password on your LeapFrog Epic Academy Edition, you can do so with a simple code. you only need to type in 419, then hit backspace once, and type 27.
This is a great thing to know if you happen to purchase one of these devices secondhand. Then you can get into the parental controls and reset the password, or even the whole device.
Watch the video below for step-by-step instructions.
Does the LeapFrog Epic Academy Edition have a free trial?
If you purchase the tablet, it comes with a three-month free trial. Otherwise, you can sign up for LeapFrog Academy on the website and get two months free. At least, that is available at this time, it may go back to being a one-month free trial at any time.
Leap into Learning with Leapfrog Epic Academy Edition
Overall, if you're looking for the perfect tool to help your kids learn in a fun way, this is ideal. LeapFrog has been around for a long time, helping children learn the basics.
The thing is, kids love to learn but it can be exhausting. If you give them ways to turn learning into games, they will spend much more time voluntarily learning. They'll spend any screen time perfecting the basics, which makes the whole process much easier!
If you've tried LeapFrog Epic Academy Edition we would love to hear about your experience in the comment section below!