The first few months of being home with a new baby are the best. Not only do you get to spend all day snuggling and getting to know your precious little kiddo, but family and friends drop by with gifts and meals and enjoy their own baby snuggles. After you settle into a routine and these visits start to die down, it's natural to feel a bit stir-crazy. The best remedy is to strap your baby safely into a stroller, head outside, and take a rejuvenating walk around the neighborhood.
With all the stroller options out there, it can be difficult to decide which one to buy. That's why we've put together this handy guide to help you find the best lightweight stroller for you and your tyke. We'll start by addressing some of the most common questions asked about strollers.
For a quick overview of our favorite lightweight strollers check out how they compare:
Best Lightweight Stroller Comparison Table
Product
Jovial Portable Folding Baby Stroller (Black)
3Dlite Black Convenience Stroller (with Silver Frame)
Chicco Mini Bravo Plus Lightweight Stroller, Graphite
Pockit Lightweight Stroller
Product
Jovial Portable Folding Baby Stroller (Black)
Product
3Dlite Black Convenience Stroller (with Silver Frame)
Product
Chicco Mini Bravo Plus Lightweight Stroller, Graphite
Product
Pockit Lightweight Stroller
Lightweight Stroller FAQs
If you ask five new parents which lightweight stroller is the best, you'll likely get five different answers. It's important to take your own lifestyle into account when making a decision. We'll go over our favorite models later on, but first let's answer some basic questions.
What is a lightweight stroller?
Lightweight strollers are, well, lightweight. They are also easy to assemble and collapse when necessary, making them a great choice for families on-the-go. Their small size also makes it easy to pop them in your car's trunk without needing to rearrange other objects to make room.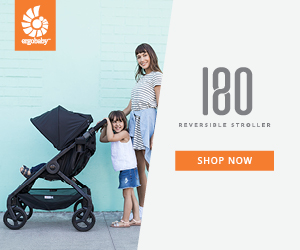 When can a baby use a lightweight stroller?
It is usually safe to place a newborn in a lightweight stroller as long as the stroller fully reclines. If it is only semi-reclining, it is recommended that you wait. The typical semi-reclining stroller does not have head support, so your baby should have strong control of his or her neck muscles before using one. Most babies reach this milestone at four to six months old.
Can I take a lightweight stroller onto an airplane?
The short answer to this question is yes, though each airline has its own policies. Some airlines allow you to store your stroller in the overhead bin. More commonly, you'll be asked to check the stroller at the end of the jetway before you board the plane. It will be stowed for the duration of the flight and a flight attendant will present it to you after you exit the plane.
How much weight can a lightweight stroller hold?
The seat of a lightweight stroller is made from a lighter fabric than heavier strollers. This means that the average model tops out at a 50-pound capacity. That 50-pound limit includes the child and any other items you may place in the unit.
Are lightweight strollers comfortable for tall parents?
Stooping to push a stroller handle that is too low can cause back pain and ruin the fun of an outdoor stroll. Luckily, there are many models that come with higher handles. Some even come with adjustable handles, handy for parents with a large height difference between them.
Types of Lightweight Strollers
There are three types of lightweight strollers: convenience strollers, car seat frame strollers, and umbrella strollers.
Convenience strollers
Convenience strollers share many of the features of full-size strollers, but on a smaller scale. For that reason, they are the most expensive type of lightweight stroller. Features typically include a snack tray, ample storage space, and a canopy. These add-ons make it heavier and bulkier than other lightweight models. This 3Dlite stroller is a popular model on the low-end of the price scale.
PROS
CONS
Car seat frame strollers
Frame strollers are compatible with car seats. The stroller is simply a frame that allows you to pop the car seat in when you're ready to use it. As such, it is very lightweight and easy to store. This model allows you to transfer your baby from the car to the stroller without disturbing him or her. The baby also faces backwards, so the two of you can interact while you walk. The Baby Trend Snap N Go EX works with several car seat models.
PROS
CONS
Umbrella strollers
Umbrella strollers are the lightest and the least expensive type of lightweight stroller. They also fold up quickly, making them ideal for travel. They offer little storage space, so they are not recommended if you need to carry a lot of gear. Many also lack a canopy, which can be a problem on bright days. Here are some Cosco strollers to consider when looking for Umbrella strollers.
PROS
CONS
Benefits of Using a Lightweight Stroller
There are many great benefits to using a lightweight stroller with your baby or toddler. Let's check some of them out.
Easy to use
A full-size stroller can be hard to maneuver around corners and over curbs. They can be frustrating in a crowded space. Lightweight strollers take up less room. If you stop in a busy café, you don't have to worry about being in everyone's way. Due to their light weight, they are also more comfortable to push for long periods of time.
Safe and comfortable
Lightweight strollers are equipped with features that ensure a safe, smooth ride for your child. A wide wheel base keeps the unit stable, so there is little danger of tipping. Harnesses keep the child snugly in place. Wheels can be locked so the stroller doesn't roll away. Soft padding keeps your child comfortable on long rides.
Compact
Lightweight strollers are a real space-saver. They fold up virtually flat, so you can easily store them in a car trunk or hall closet. This also makes them great for public transportation since they quickly collapse at the push of a button and can be stored in small spaces.
Low Price
When your child outgrows it, you won't feel any guilt over having shelled out too much money for an item that always had a short shelf life. You can even buy an extra to keep at grandma and grandpa's house for the sake of convenience.
How To Choose the Best Lightweight Stroller
This is where your particular lifestyle comes into play. Consider the following factors.
Family planning
Are you planning to have another baby soon? If so, you may want a stroller that can last. Look for the most durable model you can find so it can be used by little siblings. If you're expecting to get a lot of use out of it, you may want to spring for bells and whistles, such as snack trays and extra storage space, to make your trips as comfortable as possible.
Terrain and Location
Where will you be using your stroller? Do you typically take short walks on smooth cement sidewalks? Single action brakes are easy to engage and can keep the stroller from rolling away. Do you like to explore nature trails? You may find that single-front wheels are better at maneuvering dirt, grass, and cobblestones. Are you a city-dweller who needs to steer around crowded sidewalks and stores? Then shop for an extra-light model that can be folded up in a snap.
Budget
Think about how much money you can spend as well as how often you'll be using the product. Thankfully, there is a lightweight stroller to fit every budget. There is no need to buy an expensive model if you are only going to use it for a short trip once or twice a week. On the other hand, a cheap model won't do you any good if you'll be putting a lot of miles on it. If you are in a position to buy only one stroller for your home, consider a convenience model. You'll get all the great features of a full-size stroller with the lightweight, compact design of an umbrella.
Reviews
While only you understand your unique needs, consumer reviews can point you in the right direction. Most importantly, they can alert you if there are any safety concerns with a specific model. If you have your eye on one, take some time to peruse some online reviews of lightweight strollers and read about others' experiences. Also, visit Consumer Reports to avoid any problem strollers.
Most Popular Lightweight Stroller Brands
Now that you have a better idea of what you're looking for, you may be wondering which company offers the best lightweight strollers. There are dozens of brands to choose from. Here are just a few:
Cosco
Cosco offers some of the most affordable lightweight strollers. Though these less expensive models lack features like storage space and snack trays, they are incredibly compact and work great for short trips. They come in lots of fun patterns like hearts and pirates, and some even feature cute characters like whales and hippos on the canopies.
Chicco
The lightweight strollers offered by Chicco are more expensive than those from Cosco, but they're also much more durable than a standard umbrella stroller. The thicker fabric on the seating area is likely to last longer and withstand more use. Check out the C6 model to compare.
Quinny
Quinny strollers are made for urban environments. They're functional for walking city streets or bringing onto public transportation. They're also incredibly stylish, so you and the baby can make a fashion statement on your travels.
Evenflo
Evenflo is a trusted manufacturer of baby items, including gates, highchairs, and—of course—strollers. While the company doesn't offer a large selection of lightweight strollers, its Minno Stroller is well-reviewed. It easily folds up with just one hand, so your other hand is always free to carry your baby. It also folds in a standing position, so you save your back the trouble of bending down when it's time to store it.
Bugaboo
The major benefit of a Bugaboo stroller is the ability to customize it to your specific tastes. The biggest detraction is the price. The Bugaboo Bee, a stylish lightweight option. What you get for that price is a smooth ride, adjustable seat and handlebars, and a strong canopy that protects against the elements. If you have the money and you plan to spend a lot of time outdoors, this is a stroller that will last as long as your child needs it.
The Best Lightweight Strollers
With so many brands and models out there, it can be hard to narrow down your options. So, let's have a look at five of the best lightweight strollers available on Amazon.
Jovial Portable Folding Baby Stroller (Black)
PORTABLE STROLLER FOR TRAVEL: Designed with our team for lightweight strollers for baby travel with small spaces in mind...
UPGRADED BRAKE LOCK SYSTEM: We've incorporated an enhanced locking system, allowing you to gain full control over the...
ADJUSTABLE SEAT TO SIT OR LAY: Unlike your typical travel stroller, this compact folding stroller features an adjustable...
This is the ultimate stroller for travel. It's made of air-light aluminum and folds up into a convenient tote bag you can easily store in an overhead bin or the trunk of a compact car. Unlike with most lightweight strollers, the seat can be laid completely flat for younger children. It's also designed with one-hand steering in mind so you can maneuver around the city with ease.
The biggest drawback to this model is the ergonomics. Taller children may outgrow the low canopy and the curious baby may have a hard time seeing her surroundings once she is strapped in due to a deep backboard.
PROS
CONS
No products found.
This durable stroller can hold up to 50 pounds of weight, so there's no need to replace it as your child grows. Its one-hand fold mechanism makes it quick and easy to store when necessary. The adjustable seat ensures your baby's comfort and a convertible harness also grows with him. If you have a Graco Click Connect car seat, it attaches with one step for a convenient travel system.
While the adjustable seat is a great feature, it can be difficult to access the undercarriage storage basket when the seat is fully reclined. Taller parents may also find the handlebar to be at an uncomfortable height.
PROS
CONS
3Dlite Black Convenience Stroller (with Silver Frame)
LIGHTWEIGHT – A lightweight stroller makes any outing a little easier! The Summer 3Dlite Convenience Stroller has a...
FOR TRAVEL AND EVERYDAY – Whether you're traveling or just on the go running everyday errands, having a lightweight,...
4-POSITION RECLINE – Keep your little one comfortable and safe at all times with the 4 position recline and 5 point...
Weighing in under 13 pounds, this is one of the lightest strollers available. The extra-large basket holds diapers, blankets, and all kinds of goodies needed for long rides. A rear pocket is the perfect place to store your phone and keys so that they're always right next to you. A pop-out visor shields your child from harmful rays on sunny days.
Though the stroller is compact, a three-step folding process makes it a bit more difficult to collapse than other models. You may also find that you need two hands to steer, which may make it less than ideal for urban use.
PROS
CONS
As mentioned earlier, the Chicco Mini Bravo Plus comes with great bells and whistles. It features both a child tray and a parent tray, so you can both enjoy your favorite drinks and snacks on-the-go. Two cup holders and a zippered pocket keep important items easily accessible. The canopy has a mesh window, letting your child enjoy the breeze on warm days.
Due to the convenient extras, this model is heavier than others, weighing close to 20 pounds. It also takes up more room when collapsed.
PROS
CONS
Pockit Lightweight Stroller
WORLD'S SMALLEST FOLDING STROLLER - With its innovative two-step folding design, the Pockit is the 2014 Guiness World...
SMALL BUT STRONG - Built using high quality, durable materials, the Pockit can hold a child from 6 months up to 55...
PERFECT FOR DAY TRIPS OR EXTENDED TRAVEL - For families with a passion for local or overseas travel and exploring,...
You won't find a lighter stroller than the Pockit. In fact, it won a 2014 Guinness World Record for the most compact stroller—it even fits inside some purses. It weights in at less than 10 pounds but can hold a child who weighs up to 55 pounds, plus an extra 11 pounds in undercarriage storage.
One feature this stroller is missing is a reclining seat. This may not be a problem on short trips but it can become frustrating at naptime. The canopy is also quite small and may not be very effective on bright days.
PROS
CONS
Lightweight Strollers Comparison Table
My Favorite Lightweight Stroller
When you factor in price and convenience, the Summer Infant 3D Lite Convenience Stroller comes out on top. It's very lightweight, yet durable enough to carry a 50-pound child. It comes with all the features you need for comfortable trips, including plenty of storage, multiple trays, and a self-standing fold-up mode. While it may not be as compact as other models, these great design elements make it worth the extra space.
How I Chose the Summer Infant 3D Lite Convenience Stroller
As a mom, I find myself acting as the family pack mule. If one of the kids wants to bring a toy along on our trip, I'm the one who ends up carrying it. Let's face it: it's usually not just one toy. It's a toy, a sippy cup, a blanket—you get the picture. The 3D Lite and its storage capacity eliminates the need to carry a heavy bag on my shoulder. Its recline function makes on-the-go naps easy and its durability means I won't need to replace it in a year. It's the most cost-efficient model we've discussed.
Accessories
I've outfitted my stroller with some accessories that make trips even better. The Buggyguard Retractable Stroller Lock is great for keeping thieves away when you park at a café or in an airport. These Whole Human LED Safety Lights let cars see you on nighttime strolls.
Buggyguard Retractable Stroller Lock, Monkey
New technology aircraft grade stainless steel 2.4mm cable strongest retractable cable + vinyl coated cable to prevent...
Over four' long cable extended cable lengh to loop through one or two wheels or lock your buggy to any stationary object
3 digit resettable combination dial perfect so you don't have to worry about losing any keys
LED Safety Light 2 Pack - Nighttime Visibility for Runners, Cyclists,...
OUTSTANDING DESIGN: Slim, lightweight, and super bright safety lights with 5 high-powered LEDs per device & 3 lighting...
BONUS ACCESSORIES: 4 extra CR2032 batteries (2 sets), 2 LONG & ELASTIC Velcro straps (mount the lights to dog collars,...
EASY TO USE: Strong, no-slip clip attaches easily and stays on securely. Hook onto your belt, pockets, smartphone...
Stroller Safety Tips
Here are some basic rules to keep your child safe in and around your stroller:
Stroller Care Tips
Follow these suggestions to maintain your stroller and possibly extend its life:
Final Thoughts
I hope this information has helped you choose the best lightweight stroller for your lifestyle. If you're like me, you'll be thrilled with the Summer Infant 3D Lite Convenience Stroller and all its great features. Happy travels!