In early infancy, it's important that you limit your baby's exposure to the sun. However, once infants hit that six-month mark, it's time to let them free in the sunshine. You can't do that without protection, though. Sunblock is imperative for all children, especially babies.
Nowadays, people are more aware of what they are rubbing into their skin and what they are allowing their kids to get into. Organic sunscreens have become the way to go when it comes to protecting your child from the sun.
Organic Baby Sunscreen Comparison Table
When shopping for the best organic sunscreen for babies, look for certified natural ingredients. All organic lotions should tell you the percentage of organic ingredients included.
Luckily, most organic or natural sunblock is perfect for people with sensitive skin. This includes babies! Be on the lookout for reviews that can tell you what a particular sunscreen feels like when applied. Some may leave a white residue or be slower to absorb. Others may come with a fragrance.
For most babies, zinc oxide is a perfect mineral to use. However, some kids are allergic. If this is the case, look for organic sunblocks that contain titanium dioxide instead.
Most sunscreens have a high chemical content. This goes for some baby sunblock also. Given the sensitivity of their skin and the absorption of chemicals, organic sunscreens are safer for young children.
Recommended by the Skin Cancer Foundation, Alba Botanical Hawaiian Sunscreen is one of the most popular brands on the market. It is 100 percent vegetarian, biodegradable and hypoallergenic. The ingredients are natural and soothing on the skin, making it perfect for small children.
Beauty by Earth Sunscreen
Beauty by Earth is a sunscreen for the whole family. From the baby to the oldest member of your home, this physical sunscreen is mineral-based and effective immediately. An SPF 25, it goes on smooth and is best for casual outings in the sun.
Tropical Sands Sunscreen
Like many organic sunscreens, it leaves a visible barrier against the sun on your skin. Tropical Sands Sunscreen is your baby's defense against intense sun exposure. With an all-natural formula, it contains no harsh chemicals and is even biodegradable.
Goddess Garden Organics Sunscreen
Goddess Garden Organics Sunscreen is 100 percent biodegradable. It's most effective if you moisturize beforehand and cover one area of skin at a time. It has no GMOs, is cruelty-free and alcohol-free and doesn't contain oxybenzone. Not only is it safe for adults, but it is also safe for kids and babies.
1. Badger Kids Sunscreen Cream
Badger Kids Sunscreen Cream is one of the most popular and highly recommended organic sunscreens. Badger never utilizes harmful chemicals in its products. The formula is also biodegradable and planet-friendly.
Active Ingredients: Non-Nano Uncoated Zinc Oxide - 18.75 % (Sunscreen)
Inactive Ingredients: Helianthus Annuus (Certified Organic) (Sunflower) Seed Oil, Cera Alba (Certified Organic), Beeswax, Citrus Aurantium Dulcis (Certified Organic) Peel Oil, Citrus Tangerina (Certified Organic) (Tangerine) Peel Oil, Tocopherol (Sunflower Vitamin E), Hippophae Rhamnoides (Certified Organic), Seabuckthorn Fruit Extract, Vanilla Planifolia (Certified Organic) (Vanilla) Fruit Extract
PROS
CONS
2. Kiss My Face Organics Kids
Kiss My Face is a popular sunscreen brand. Infused with pomegranate and goji barriers, your baby's skin will feel nourished all day long. Perfect for infants and children with sensitive skin, it doesn't burn when it's applied and doesn't hurt their eyes.
Active Ingredients: Titanium Dioxide 6%, Zinc Oxide 6%
Inactive Ingredients: Cera alba (organic beeswax)*, camellia sinensis (green tea) extract, helianthus annuus (organic sunflower) oil*. Nelumbo nucifera (lotus) flower extract, salvia officinalis (sage) extract, sesamum indicum (organic sesame) oil* *Certified Organic
PROS
CONS
3. Babyganics Mineral-Based Baby Sunscreen Lotion
Babyganics Mineral-Based Baby Sunscreen Lotion contains no parabens, fragrances or nanoparticles. With certified organic and natural ingredients, it is a plant-based formula.
In addition to protecting your child against the sun, it can also help nourish the skin and keep it moisturized throughout the day.
Active Ingredients: Octisalate - (5.0%), Titanium Dioxide - (3.0%), Zinc Oxide - (6.0%)
Inactive ingredients: Water, Butyloctyl Salicylate, Neopentyl Glycol Diethylhexanoate, Caprylic/Capric Triglyceride. Stearyl/Octyldodecyl Citrate Crosspolymer, Polyglyceryl-2 Stearate, Simmondsia Chinensis (Jojoba) Seed Oil*. Hydrogenated Dimer Dilinoleyl/Dimethylcarbonate Copolymer, Glyceryl Stearate, Cetyl Alcohol, Cocos Nucifera (Coconut) Oil*. Glycerin*, Solanum Lycopersicum (Tomato) Seed Oil, Helianthus Annuus (Sunflower) Seed Oil*. Vaccinium Macrocarpon (Cranberry) Seed Oil, Nigella Sativa (Black Cumin) Seed Oil*. Rubus Idaeus (Red Raspberry) Seed Oil, Butyrospermum Parkii (Shea) Butter*. Jojoba Esters, Stearyl Alcohol, Arachidyl Alcohol, Arachidyl Glucoside, Behenyl Alcohol, Polyhydroxystearic Acid.Xanthan Gum, Silica, Alumina, Ethylhexylglycerin, Trisodium Ethylenediamine Disuccinate, Phenoxyethanol *certified organic ingredient.
PROS
CONS
4. Babo Botanicals Sunscreen
With a baby's sensitive skin and with allergens abounding in sunscreens, Babo Botanicals Sunscreen is free of dairy and gluten.
While you may need to make sure that you rub it in completely, it protects your child against harsh UVB and UVA rays.
Active Ingredients: Zinc Oxide 22.5% (Sunscreen)
Inactive Ingredients: Apple (malus) fruit oil, caprylic capric triglycerides, caprylyl glycol, ethylhexyl glycerin, glyceryl stearate, grape (vitis vinifera) juice*. Green tea (camellia sisensis) extract, hydrolyzed jojoba esters, jojoba (simmondsia chinensis) seed oil*. Methylcellulose, muriti (mauritia flexuosa) fruit oil*. Olive (olea europaea) oil*, potassium sorbate, rose hip (canina) oil*. Shea butter (butyrospermun parkii)*, sodium benzoate, stearic acid, water (aqua), xanthan gum.
PROS
CONS
When it comes to any sunscreen, I don't recommend exposing your kids to oxybenzone or octinoxate. These chemicals can be harmful to your child's skin, but Badger Kids sunscreen does not use either. It is a simple and safe sunscreen. Fragrances can be a problem for some children; however, Badger has a light, natural scent that is reminiscent of a creamsicle. Kids love it!
Not only is it water-resistant and safe for sensitive skin but it is also easy on the planet. It's biodegradable, cruelty-free and contains no GMOs. For what you get out of it, it is not unaffordable either. It's highly recommended and highly reviewed, making it my personal favorite.
When I look for sunscreen, I try to think about what I'm putting on my baby. I don't want chemicals that might cause an allergic reaction or trouble down the line. The sun's damage is enough to worry about without rubbing chemicals into my kid's skin.
I picked Badger Kids Sunscreen as my choice because it's highly reviewed by other parents. It lasts a long time and is effectively water-resistant. Simple is sometimes better.
While most people are familiar with traditional sunscreens, organic formulas are still less popular. Though many understand that organic sunscreens tend to be a healthier choice, there are still plenty of questions left to ask.
After all, misinformation can spread about organic products, especially baby sunscreens. Here, I'll answer some of the questions you might have.
What age can my baby begin wearing organic sunscreen?
At six months old, a baby is ready for sunscreen. Most organic sunscreens are suitable for ages six months and up.
When should I apply organic sunscreen on my baby?
You should always put on the sunscreen before you leave the house. Apply the sunblock about 30 minutes before you expose your child to the sun. After that, once every couple of hours should be fine.
Is organic baby sunscreen hypoallergenic?
Yes! Now, like most products, even if they are hypoallergenic, watch your child for any adverse reactions.
Is organic sunscreen waterproof?
Mineral-based sunscreens are not waterproof. Some brands may be water-resistant up to a certain amount of time. However, you want to reapply after water play.
Are organic baby sunscreens tear-free?
Most organic baby sunscreens are tear-free. They have no harmful chemicals and keep your baby's sensitivities in mind. However, it's always good advice to be careful when applying sunscreen to the face.
Will organic baby sunscreen stain my clothes?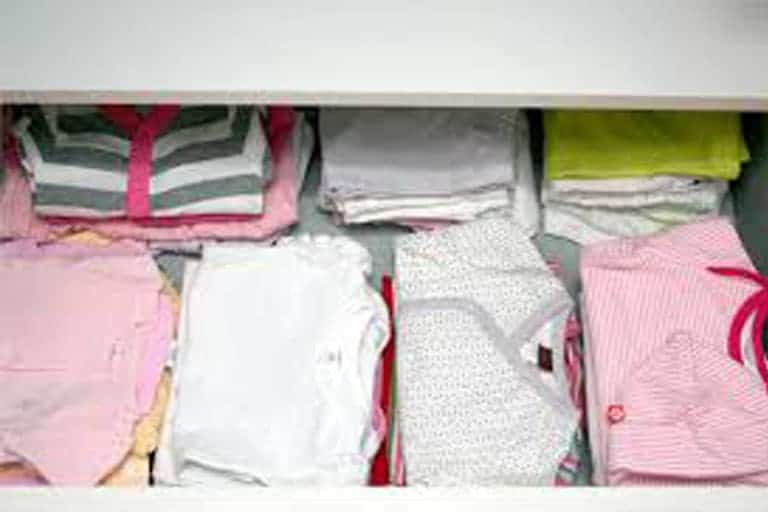 As long as you use mineral-based sunscreens, you shouldn't have to worry about stains on your clothes.
Traditional baby sunscreen is what most people are accustomed to using. Traditional formulas use chemicals like oxybenzone, avobenzone and octinoxate as their foundation and tend to be absorbed into the skin right away.
PROS
CONS
The main difference between traditional and organic is the ingredients. Organic sunscreens use natural elements in their formulas and fewer chemicals. When it comes to organic baby sunscreen, you should look at zinc-based products or titanium-dioxide-based.
PROS
CONS
Organic and natural sunscreens perform the same function as any other sunscreen. The point is to block harmful UVA and UVB rays. When it comes to sun damage, most kids experience the worst of it under the age of 20.
Organic sunscreens allow you to be more aware of what you are putting on your baby's skin. They don't use harmful chemicals but can still reduce the effects of sun damage.
Organic baby sunscreen contains beneficial minerals that create a better barrier than other sunscreens. Traditional sunblock absorbs the rays and neutralizes them in the skin.
Organic sunscreens, on the other hand, stop the rays from being absorbed at all. These sunscreens not only protect your kid's skin, but they can also nourish it. Chemicals can clog pores and be soaked up into your child's body.
Don't skimp on the baby sunscreen! Nontoxic, safe and organic sunblock doesn't hurt your child if you apply too much.
Apply it generously to your child's skin, especially any uncovered areas that are susceptible to sunburns. Always reapply every two hours. If your kid is playing in the water, you may want to reapply more frequently.
Baby swimsuits
With baby organic sunscreen, you don't have to worry about covering your baby with as much protective clothing as possible. If you take a trip to the beach, there's no reason not to get your son or daughter a cute baby swimsuit to go along with the big adventure.
Beach tent for babies
It's important to keep your baby out of the direct sunlight as much as possible. Of course, a little exposure is fine, but if you plan to spend the day on the beach, I recommend having a covered area to let your child play or sleep in while you bask in the sun.
Baby sunglasses
Baby sunglasses not only look cool but also protect your baby's eyes against the sunlight. Remember that they are even more sensitive than an adult's. If the sun hurts your eyes, it hurts your child's also.
Most kids love the sun; don't ruin it for them by letting them outside unprotected. When I choose a sunscreen for my kids, I look at the organic baby sunscreen reviews for some of the most credible information.
Listen to other parents talk about their experiences with a variety of sunscreens so that you can decide what is best for you and your baby. It's important to keep potentially harmful chemicals from your baby as much as possible. Organic sunscreens are a natural solution.