The Graco 4Ever car seat is one that will grow with your child and be the only car seat you ever have to buy. It's a 4-in-1 car seat that parents can use for rear facing, forward facing, a high back booster, and a backless booster. It's capable of keep children safe inside a vehicle for many years, and it has high height and weight limits.
There are various fabric options, and the car seat is designed to fit into almost any vehicle with ease. It performs each function well, and although it may be more expensive than a single function car seat, it can save you money in the long run because you won't have to buy any other car seats as your child grows. Here is our Graco 4Ever review.
Graco 4Ever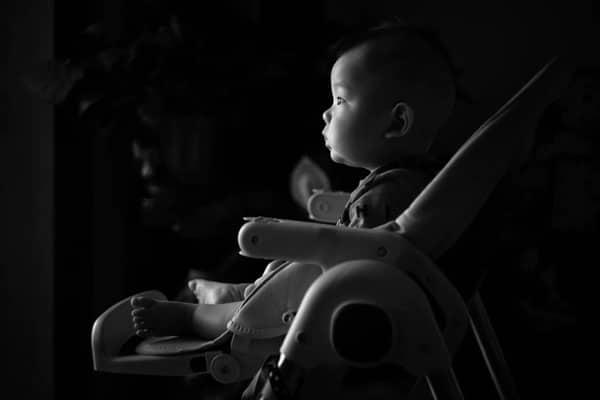 The Graco 4Ever has a lot of features that make it stand out from other 4-in-1 car seats. These features make it easy to install the car seat, change it to different functions, and keep your child safe throughout all phases of childhood. Here are some of the most notable features.
Four Configurations
Parents can use the Graco 4Ever as a rear-facing car seat, a forward facing car seat, a high back booster, and a backless booster. That means it is the only car seat you will ever have to buy. It also offers extended height and weight limits so children who are taller or heavier than other children their age.
Two Cup Holders
Toddlers like to snack and drink in the car, and the two cup holders that Graco built into the 4Ever car seat make it easy to travel with sippy cups and water bottles. While the cup holders are removable, they are meant to be left in place.
The manufacturer recommends keeping them installed while using the car seat because it hasn't been tested without the cup holder in place. Still, they can be removed and cleaned and then replaced before you operate the vehicle with a child in the car seat.
Removable and Washable Cover
Most parents appreciate a removable car seat cover because it makes for easy washing. Not only in the cover easy to remove and reattach, but it's also easy to clean. You can toss it in the washing machine and then air dry it before replacing it. The infant insert is also easy to remove and wash as well.
Six Different Reclining Positions
The Graco 4Ever has six different reclining positions that help make it comfortable for children of all ages. Newborns and infants may need a more reclined position to be safe and comfortable while older children may need to sit more upright. The different places allow parents to control the seat and make room for other car seats and passengers if required.
Attached Level
It's essential to make sure the car seat is level in the car. This can be difficult without a leveling tool. Luckily, the Graco 4Ever comes with a built-in bubble level that shows you if the seat is level. You can keep an eye on the level and adjust the position as needed to make sure it's level and ensure your child's safety.
5-Point Safety Harness
Five-point safety harnesses are a must for children of all ages. Even when children are bigger, they still need that added protection. The Graco 4Ever allows for the use of the harness until the child moves to a backless booster.
Ten-Year Expiration Date
The whole point in buying a 4-in-1 car seat is so it can last you for many years and throughout the different stages of your child's life. You want a car seat that doesn't expire until your child outgrows it.
The Graco 4Ever has a 10-year expiration date so you can use it from the time you bring your baby home from the hospital until he or she turns ten years old. Some kids may need to be in a booster longer than age 10, so while it has a long life span, you may still end up buying another booster before your child outgrows the needs for one.
Ten Different Color Options
Who says car seats have to be boring? While many car seats and boosters only come in black or gray, the Graco 4Ever comes in 10 different color options. Whether you are searching for some bright colors to make your toddlers happy or something more neutral to match the interior of your vehicle, chances are you can find the perfect color.
Harness Storage Options
When the car seat is in the backless booster mode, the harness cannot be used. Instead, regular car seatbelts are used to secure the seat and the child. Some car seats make it, so you have to the harness and buckles in place.
The child has to lay or sit against them, which can be uncomfortable. The Graco 4Ever has storage space for the harnesses so they can be tucked away and your child can ride in comfort.
Steel Reinforced Frame
When it comes to protecting your child, you want a car seat that is made to be sturdy and durable. The Graco 4Ever is steel reinforced, so it can withstand an impact and protect your child. The soft padding from the cover helps prevent injuries as well.
Lower Anchors
The lower anchors on the car seat make it easier to attach it securely in the vehicle. They are conveniently placed so they don't get in the way and can clip onto your seats to prevent the car seat from moving around while the car is moving or in the event of an accident.
Infant Insert
Although this car seat is designed for use with newborns, some babies may be too small to fit in it safely or comfortable. The removable infant insert fixes that. It provides a soft and comfortable place for the baby to rest and allows the straps and harness to fit around it properly.
How It Compares To Other Similar Car Seats
The Graco 4Ever is one of the best convertible car seats on the market, even when compared to other top contenders. It is not as sleek or easy to install as the Diono Radian RXT, but it is slightly more comfortable and has more convenient features. It also has comparable safety ratings and is more affordable.
When compared to the Britax USA Marathon, which is another popular convertible car seat, it is much easier to install. It also has a superior safety rating. The Graco 4Ever also comes in more color options than most other convertible car seats on the market and has one of the most prolonged expiration periods of any similar car seat too.
Britax USA Marathon
As with any product, there are both pros and cons to owning the Graco 4Ever car seat. While not every Graco 4Ever review was positive, there seemed to be more pros than cons. Here are a few of each.
PROS
Fits newborn babies and children up to booster age
Sleek design that allows it to fit in small spaces
Double crotch buckle positions
Push button anchors connectors near the bottom of the seat
Latches in high booster back mode
Harness stores in booster mode
Non-rethread harness
10 Year Expiration Date
CONS
Lower anchors don't work in backless booster mode
May not last from birth until the age the child outgrows a booster.
Expensive
Headrest rattles
Slightly bulky in some styles
Fabric is not very breathable
Can block rear views
Reviews from Other Customers
Customers who own the Graco 4Ever car seat seem to be impressed with it. Here's what some of them had to say.
One Graco 4Ever review said that a lady had used the car seat since her daughter was an infant and is still using it now that she is two. She said that she could easily take her daughter out of the car seat without waking her up. She said it's also easy to move the child from the seat to a carrying harness.
Another reviewer described a time when she was involved in a car accident, and her car flipped upside down. She said that she was able to get her one-year-old out of the seat and that the child was "completely fine."
Another added that the car seat had saved her child's life when they were involved in a car accident and that she purchased the same one after the crash. She also added that the car seat is very comfortable.
Our Final Verdict
We feel that the Graco 4Ever car seat is an excellent option for anyone who just wants to buy one car seat instead of four. It has many convenient features and an impressive safety rating. It's easy to install, has an extensive weight and height range, and different reclining positions.
Added features like a removable seat cover and removable cup holders make life a little easier for both parents and children. It's not very portable, but if you plan on installing the car seat and leaving it in the vehicle, for long periods, it's a great option. The Graco 4Ever has everything you expect from a car seat, and it's affordable.
Tips for Choosing the Right Convertible Car Seat
There are a lot of convertible car seats on the market, and it can be tough to choose the right one. Every parent wants to keep their child safe. While most car seats have to pass strict safety requirements before they can even go on the market, some have higher safety ratings than others.
You also want to think about how you use your car seat and whether or not you plan on leaving it in your car or moving it around from one car to the next. Here are a few things to ask yourself when shopping for the right convertible car seat.
Size – How big is your vehicle? Will you need to put other car seats or boosters beside this car seat? How much foot room is available?
Features – Do you just want a simple car seat without all the bells and whistles or do you want something more? Do you need cup holders? Do you need a built-in level? What features would make your life easier?
Durability – How long do you plan to use the car seat? Do you let your children eat and drink while traveling? Do you plan on washing the car seat cover often?
Coupons and Deals
The Graco 4Ever car seat can help save you money over time, but it can be expensive to purchase, especially for new parents who have so many other baby expenses and hospital bills. That is why Graco commonly offers deals and sales that make their car seats more affordable. You can check the Graco website regularly to find sales and specials.
If your local department store carries Graco products, they may also offer sales and deals from time to time. If you want to be notified about sales and special pricing events, you can join the Graco mailing list. You can also email Graco directly and ask if there are any manufacturer's coupons available.
Featured image source: amazon