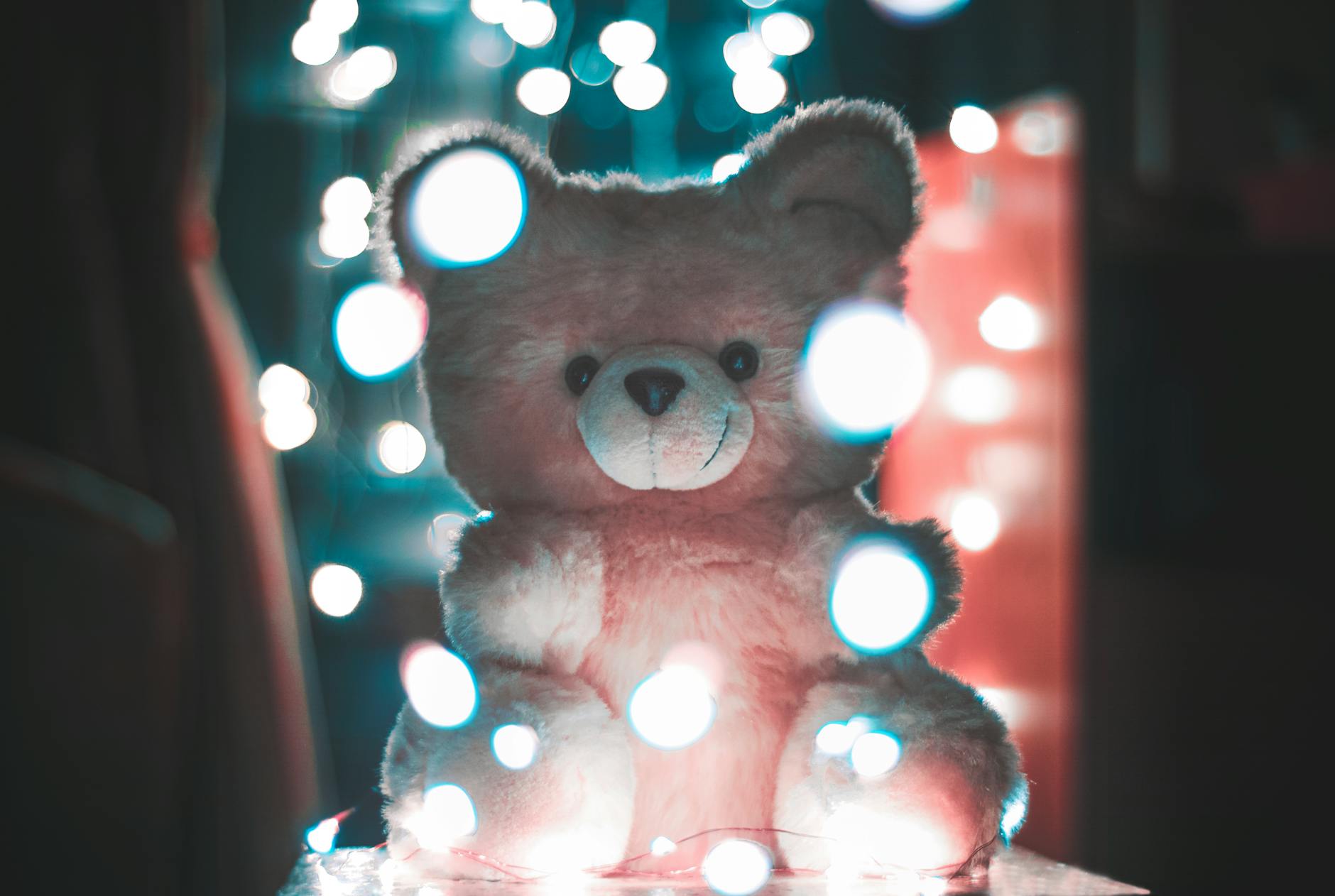 The best stuffed animals can serve as toys for a child for years. Each season, toy companies create dozens of new stuffed animals with cleaner materials and softer designs. This list compiles some of the best stuffed animals for babies and toddlers for your consideration.
How We Chose Our Ratings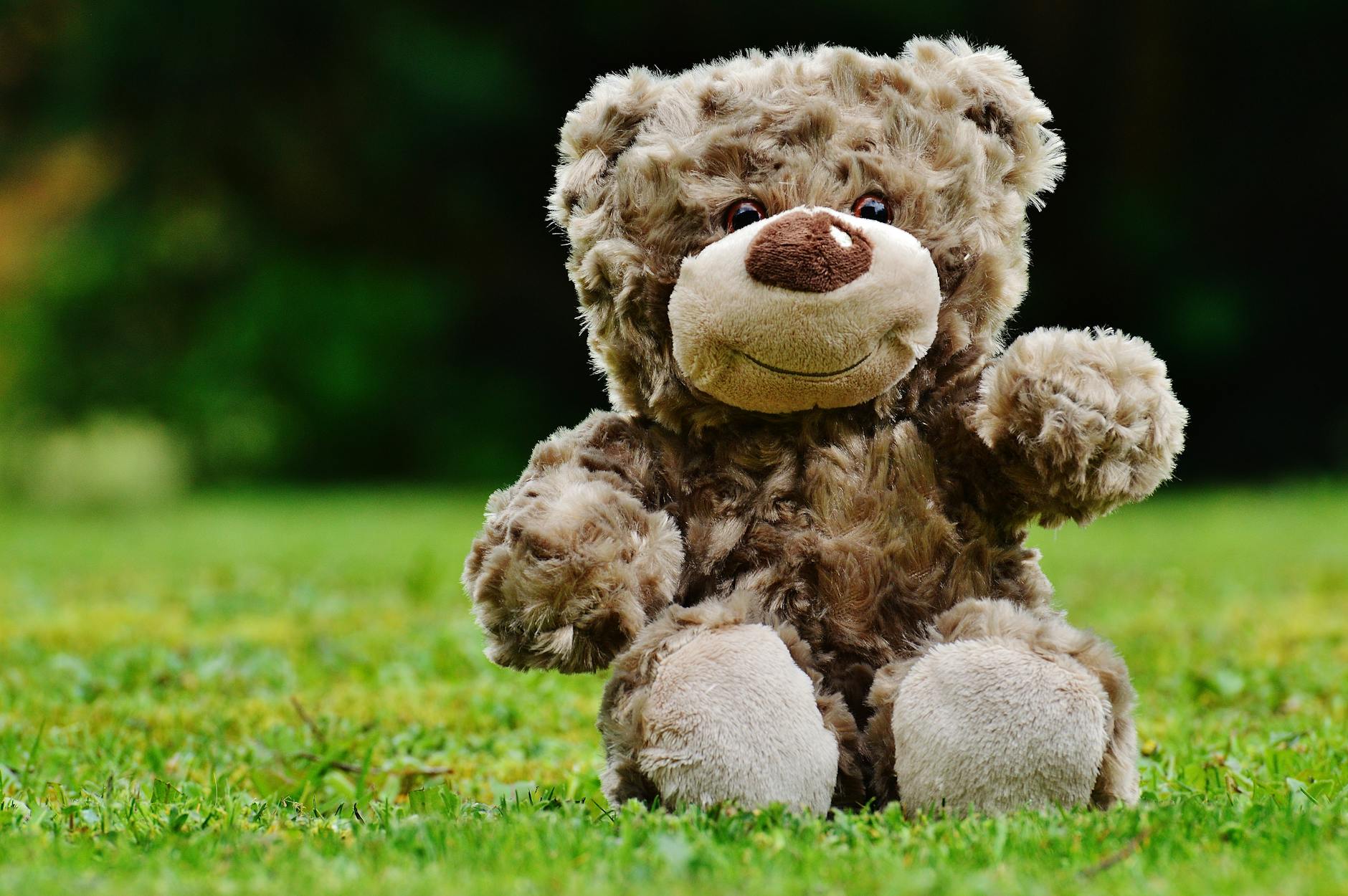 image source: 
Pexels
Each entry in this list of the best stuffed animals will be rated using a five-star system. Every stuffed animal on this list is one of the best stuffed animals in some regard. For this reason, a low score does not indicate it is a bad stuffed animal, but that it has fewer standout traits. When rating a stuffed animal, the feedback of parents and previous buyers will be taken into consideration. The comments of other reviewers will weigh into the final decision. All of this information will be combined with our review to reach a final score. A company's goal when designing each stuffed animal will be considered. If they design the best stuffed animals for babies, but the stuffed animal has better appeal with older children, as an example, the review will note such discrepancies. The intention is to include only one stuffed animal from each brand. There are many stuffed animal manufacturers, so providing a variety of high-quality options for enthusiasts should be possible.
Top 6 Best Stuffed Animals For Babies And Toddlers
The stuffed animals below are all worthy of consideration for the title of the best stuffed animal. The best stuffed animals should be easy to clean and child-friendly. For toddlers, animals that are friendly or domesticated also have an advantage. Finally, no list of stuffed animals would be complete without a friendly teddy bear.
Budsies Custom Stuffed Animals From Art (Five Star Rating)
Ever since the concept of Build-A-Bear Workshops took off, parents have done their best to design personal stuffed animals as gifts. That trend has recently become popular again, but with a key twist.Budsies' Custom Stuffed Animals are designed based on your toddler's drawings. Send the drawing in, and they will customize a stuffed animal to look like your child's dream toy. They will include a few embellishments as well, to make the stuffed animal look even better when it's realized.While custom stuffed animals tend to have an increased cost, it's hard to argue a toy designed by the child isn't one of the best stuffed animals options available. The stuffed animal can be a different color or additional features, but continue to look like real life animals, as well.Budsies' Custom Stuffed Animals receive a five-star rating. This entry doesn't have a definite design like the other stuffed animals on this list. If you teach your child to draw or enjoy an illustration they've done, you can reward your toddler for their creativity. If there isn't a drawing available, then the other entries on this list should offer a variety of alternatives.
Steiff's My First Teddy Bear (Five Star Rating)
Steiff's My First Teddy Bear uses the classic teddy bear design. This teddy bear has been in production since the early nineteen hundreds and has a fleece outer layer.The inside is packed with cotton and soft plush. This teddy bear also comes in three colors: pink, blue, and classic beige. The teddy bear is sized for babies and can fit in cribs as a sleeping companion easily.The materials are non-toxic, so your child can nibble an ear or mouth the stuffed animal without harm. The embroidered eyes are pushed in a bit so they can't be bitten off. The name My First Teddy Bear is emblazoned on the foot of the toy so that your child will know how long the stuffed animal has been with them when they are older.Steiff's My First Teddy Bear receives a five-star rating. The design has changed little in over one hundred years, aside from a change to more child-friendly materials. The teddy bear is still the classic stuffed animal for children, and this teddy bear is durable enough to survive any baby's roughhousing.
EpicKids' Stuffed Penguin (Four And A Half Star Rating)
The stark contrast of white, black, and yellow colors on this stuffed penguin is great at catching a child's attention. This stuffed animal is thick with fluff and one of the very best to cuddle with. The happy expression is so over the top parents might roll their eyes, but even children easily pick up on the joy conveyed.There are no buttons or bits to fall off as the stuffed animal gets older and is manhandled. It is also small and can fit in a baby's crib, or easily fit between a toddler's sleeping arms.The material is easy to wash and can be dunked in warm or cold water to remove grime. As long as the colors are bright and don't fade, this stuffed animal will be as good as new for years.The EpicKids' Stuffed Penguin receives a four-star rating. It is one of the best stuffed animals and can be given to all toddlers and babies, barring personal allergies. This stuffed animal has few unique features, but those that exist are so over the top that even children can easily understand the joy the stuffed animal expresses and empathize in no time.
Aurora World Lil Benny Phant Stuffed Animal (Four Star Rating)
Elephants are currently an extremely popular stuffed animal model. If you want to give a trendy gift, Aurora World's Lil Benny Phant is one of the best stuffed animals you can find.The button eyes are an immediate indication that this elephant isn't a good gift for infants. The eyes aren't embroidered and can be bitten off to become a choking hazard if not watched closely.Several design decisions make the elephant a better stuffed animal for toddlers around the age of three. The plush material comes in gray and blue, to give the elephant a more realistic coloration.The elephant also has large, floppy ears and long, soft limbs. This makes it easy for children to carry around with them. Though the stuffed animal isn't as soft as some contenders overall, the ears are an exception and children can rest again the extra-soft areas with ease.Lil Benny Phant receives a four-star rating. Elephants have gained popularity as stuffed animals for years, though they aren't quite as popular as teddy bears yet. This stuffed animal is a bit large for infants, and the eyes can be a choking hazard. It is safe for toddlers though, and easy for them to carry as they wander the home or play place.
Bedtime Originals Plush Monkey Ollie (Four Star Rating)
Bedtime Originals designed their plush, monkey stuffed animal to be good for even the youngest babies and toddlers. This stuffed animal, named Ollie, is made entirely of polyester and can be washed clean with cold water whenever it gets dirty.The only warning testers offered was not to allow your child to use Ollie as a pillow. The material doesn't breathe well and can be a hazard if a child chews on it or it covers their face for too long. This stuffed animal was made for children to cuddle with, and the risk of this is low, but it might be safe to take it away during nap time just to be safe.Ollie is light enough for very young children to carry it and move it around. The stuffing is also bottom heavy, so it should remain in a sitting position when they choose to put it down. The eyes, mouth, and cheeks are all sewn in, and there are no buttons to be torn off. This means that your child can't put anything in their mouth that they might choke on.Monkeys have a more humanoid shape than other stuffed animals. This means your child can use Ollie to play tea time, talk to, or play other games they might not consider with other stuffed animals. This stuffed animal is overall much simpler, and much smaller than others on this list. That simplicity gives it an advantage with very young children, though.Ollie, the Plush Monkey, receives a four-star rating. It is soft and doesn't have buttons or other hazardous features, which makes it great for children. It is easy to pick up and can be washed with ease, which benefits parents. This stuffed animal doesn't have many standout features though, and the thick polyester isn't the material of choice for many parents.
Gund Spunky Dog Keywind Stuffed Animal (Three Star Rating)
Gund's Spunky Dog Keywind is a stuffed animal that adds music to the mix. When either you or the child wind the key in the back of the toy, it will begin to play the song How Much Is That Doggy In The Window.Aside from the plastic key in the back, no part of this toy sticks out. The eyes and nose are embroidered so they can't be torn off to become a health hazard easily.It is a slightly better stuffed animal for the nightstand beside a child's bed. The music box is buried safely inside the stuffed animal though, so your child can cuddle it like a normal stuffed toy if they want.The dog design also helps your child to get used to domestic animals. If you want to adopt a pet in the future, then this Spunky Dog Keywind can teach your child that dogs are family friends. At eight inches tall, this is one of the smallest of the best stuffed animals for toddlers.The Spunky Dog Keywind Stuffed Animal receives a three-star rating. Gund makes many keywind stuffed animals, but the Spunky Dog stands out due to its friendly, spotted dog design. The plastic key can be an issue for some owners. The safety stitching on the nose and eyes and the small size of the stuffed animal still make it an excellent cuddling companion for children.
Wild Republic Cuddlekins Wolf Stuffed Animal (Three Star Rating)
Wild Republic's Cuddlekins Wolf beats out the other, best stuffed animals in terms of softness. This stuffed animal has a realistic design, with paws that extend beneath the wolf-like a real lupine.The material is made of long, thick plush and there is extra fluff inside to make this stuffed animal easy to hug. This stuffed animal is thirty inches long, so it is quite a bit larger when compared to most stuffed animals. The wolf isn't as tall as it is long, but it still stands thirteen inches high when standing up.The eyes and nose are large, rounded, and stand out on the stuffed animal. This can draw children's attention, and lead them to bite or pick at these features. The eyes are sewn in, so they are difficult to tear off. You may want to be wary though, as they may be lead to try anyway.The Wild Republic Cuddlekins Wolf receives a three-star rating. This wolf is a good companion for toddlers, but it is a bit large for them to carry it around. It is excessively fluffy, and a wolf is a good stuffed animal shape for children. Parents may need to help move it around, and it can be a bit more tiring to play with when compared to other stuffed animals.
Buyer's Guide
When choosing a stuffed animal for babies and toddlers, the age of the recipient is important. A large stuffed animal may fascinate babies, but they may not fit in their crib, and they may be too heavy to lift and play with.
Materials Matter
Children often chew and pick away at their stuffed animals. Materials that can breathe and be washed clean often make for safer and cleanlier stuffed animals. The polyester used to make Ollie the stuffed monkey is light and easy for babies to handle, but fleece toys breathe better and won't smell as bad. The eyes and nose are the biggest issues for young children. Many stuffed animals have eyes that are slightly sunken in, and that are sewn in, to make them harder to remove. If a stuffed animal mentions that the eye and nose stitching are on the inside, this makes them harder to tear away. Button eyes make a stuffed animal cuter. You should wait until a toddler has been taught not to put things in their mouths before buying a stuffed animal with features that can be torn away. Several stuffed animals, like Ollie, use the cloth eyes and nose to create another aesthetic entirely. You may prefer them due to artistic reasons as much as safety reasons.
Some People Enjoy Following Stuffed Animal Trends
Some animals are widely beloved by children, such as teddy bears. Certain animals, like elephants, are very popular and act as the season's next big thing. Lil Benny Phant is expectedly to be a great stuffed animal for years to come and maybe a shared interest for a generation of children. If you want a beloved stuffed animal though, a teddy bear is a safe bet. Steiff's teddy bear is based on a design that has sold well for more than one hundred years. That's because it is popular with boys and girls across various generations. If a child sees others with similar stuffed animals, they may become jealous or mistake the stuffed animal for their own. Some parents prefer to avoid trending stuffed animals since an uncommon stuffed animal will feel more unique. That's also one of the benefits of build-your-own stuffed animals. A child will recognize their stuffed animal is unique, and become more attached. Parents must consider that a more unique stuffed animal may, however, have a higher price tag.
Stuffed Animals Teach Children To Love Real Animals
The difficulty in keeping a stuffed animal clean can't be compared to raising a pet. If you want to own a pet though, the presence of stuffed animals has a massive effect in teaching children to appreciate non-human creatures. They may also become closer to a pet dog if they have a similar stuffed animal, such as the Spunky Dog stuffed animal. Teaching a toddler not to pick at a stuffed animal's eyes, nose or tail can teach them to avoid a pet's sensitive areas as well. Before buying a stuffed animal, consider asking the baby's parents if they want to have a pet. If they do, it may help the adults to buy a less exotic stuffed animal for now.
Realism Versus Exaggerated Stuffed Animals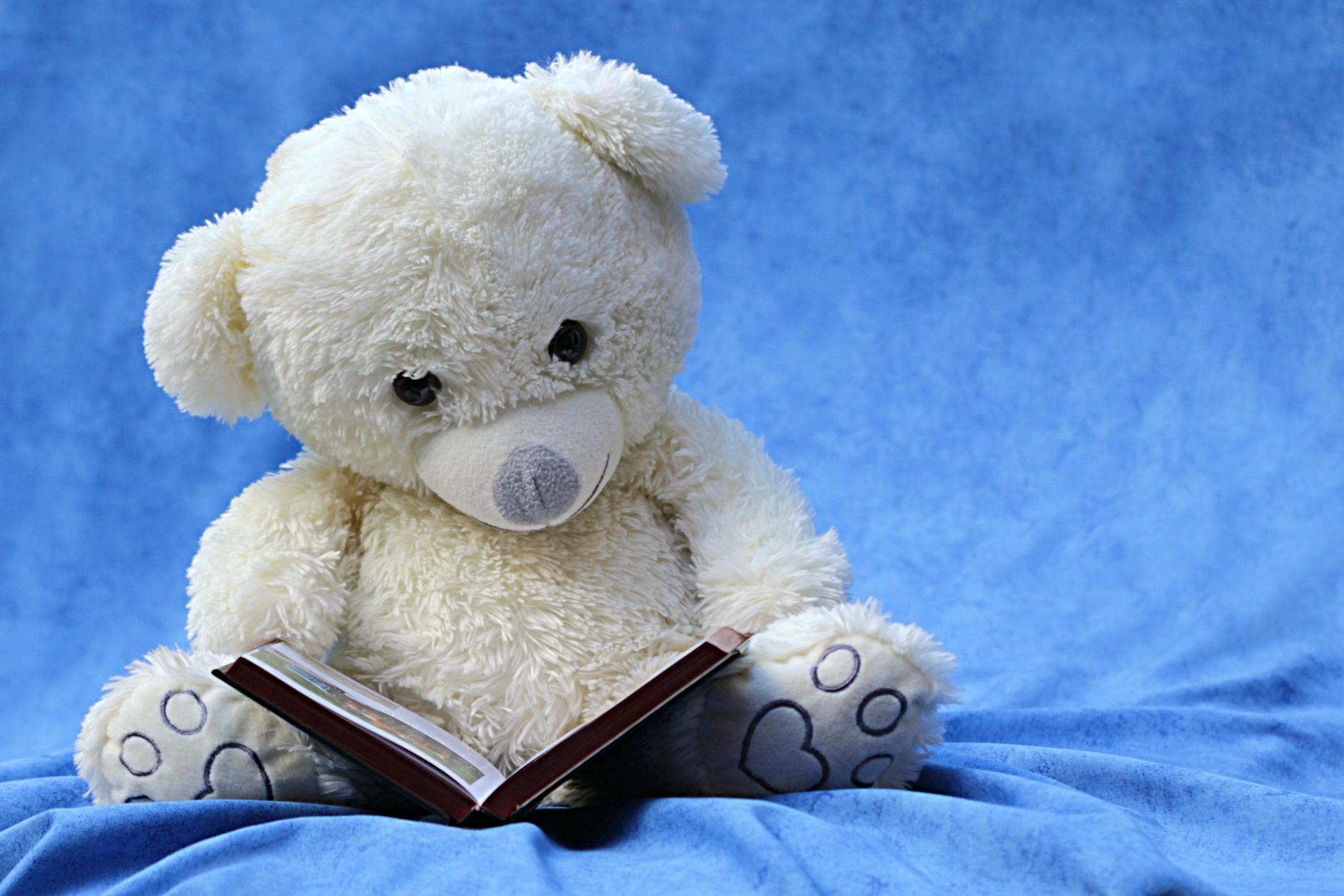 image source: Pexels
Wild Republic's Cuddlekins Wolf looks like a realistic stuffed animal in stuffed animal form. This can help kids learn what animals look like, and improve their connection to them. This may be especially helpful for children with autism or mental health conditions, who have a hard time relating the exaggerated features of normal stuffed animals to the real animal. One of the wonders of stuffed animals is the ability to relay emotions though. A bright smile or overly soft design can make the child empathize with the stuffed animal more. This is an advantage that more realistically proportioned stuffed animals may lack. The EpicKid's Stuffed Penguin placed so well on our list for that exact reason. An overwhelming number of testers said they immediately unconsciously smiled when looking at the penguin's satisfied grin. Choosing a stuffed animal that appears friendly can, at times, be more important than choosing one with realistic proportions or that uses particular materials.